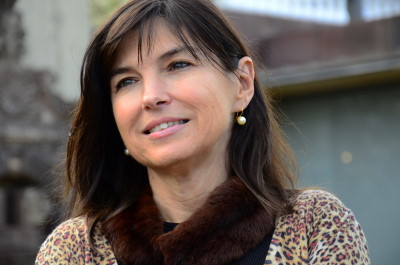 Man has always been concerned with protecting memorials to his past, i.e. his cultural heritage. Only a short time ago, he began to protect the immediate environment, his natural heritage.
The Earth's past is no less important than human beings' past.
With an age of 4,600 million years, the Earth is our Planet.
With an age of 28 million years, the Salvage Islands are our oldest islands.
With an age of 14 million years, Porto Santo, and only 7 million years, Madeira Island is the youngest island on our archipelago. The time has come to learn how to protect them, and by protecting them, we will learn to discover their past, the book written long before our existence that represents our geological heritage.
Every man, every government, is nothing more than a custodian of that heritage. Each of us must understand that any depredation represents a mutilation, a destruction, an irreparable loss. All forms of development must, therefore, take into account the value and uniqueness of this heritage, which bears testimony to our geological history.
In view of these issues, in 2015, the Regional Government approved the "Strategy for the Conservation of the Geological Heritage of the Autonomous Region of Madeira". This strategy includes the official Geodiversity of the Autonomous Region of Madeira website, which we are presenting here.
It is a digital platform that aims to disseminate and make visible the geological heritage of the region, raise public awareness and allow the full potential of its geological sites - in terms of science, education and tourism - to be realised.
Scientific materials on geological heritage and associated projects are now provided to the entire population in an easy, quick and intuitive manner.
In line with Regional Strategy RIS3, which seeks the advancement of the natural heritage, the Regional geological heritage conservation project develops and improves tourist amenities and proposes the inclusion of these sites in tours and itineraries, thus attracting critical mass, both in the scientific and in the tourist domain.
It is important to stress that, given the high educational value of these sites, the Regional Secretariat of Education is contributing to this initiative by introducing the themes of Geological Heritage and Geological Conservation into the school community, recognising them as fundamental for the development of environmentally sustainable human activities.
Equally important is the support of the Regional Secretariat for the Economy, Tourism and Culture, which, given the tourism potential of the sites publicised on the platform, will be able to promote, at appropriate times and places, integrated initiatives in the field of nature tourism, which encompasses geological tourism.


Thank you!
Susana Prada